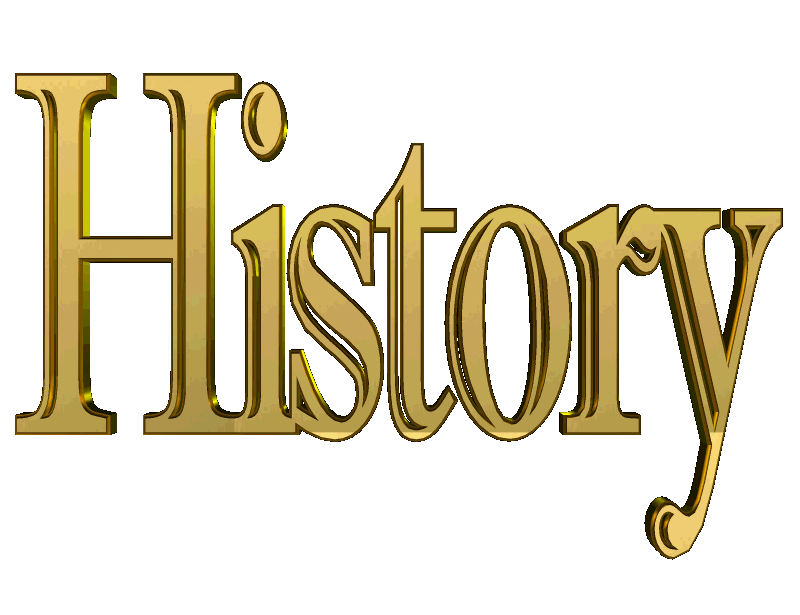 Unit Awards
The following awards have been verified by OPNAVNOTE 1650 of 09 MAR 01


USS JOUETT DLG-29


NU Navy Unit Commendation
18-FEB-1968 29-JUN-1968


MU Meritorious Unit Commendation
05-SEP-1972 05-MAR-1973


AE Armed Forces Expeditionary Medal
14-OCT-1969 29-OCT-1969 J KOREA (1 OCT 66 - 3 JUN 74)


VS Vietnam Service Medal
15-FEB-1968 23-MAR-1968
15-APR-1968 18-MAY-1968
02-JUN-1968 01-JUL-1968
03-SEP-1969 08-OCT-1969
17-NOV-1969 04-DEC-1969
11-DEC-1969 12-JAN-1970
30-OCT-1970 25-NOV-1970
18-DEC-1970
01-JAN-1971 03-JAN-1971
12-JAN-1971 18-JAN-1971
30-JAN-1971 04-FEB-1971
10-FEB-1971 17-FEB-1971
24-FEB-1971 28-FEB-1971
07-MAR-1971 08-MAR-1971
11-MAR-1971 14-MAR-1971
16-SEP-1972 26-OCT-1972
04-NOV-1972 13-DEC-1972
22-DEC-1972 19-JAN-1973
03-FEB-1973 22-FEB-1973


Viet Nam Campaign Medal


USS JOUETT CG-29


NU Navy Unit Commendation
02-AUG-1990 01-NOV-1990


MU Meritorious Unit Commendation
13-NOV-1979 08-FEB-1980
16-JAN-1987 02-FEB-1987


NE Navy "E" Ribbon
01-JAN-1976 30-JUN-1977
01-JAN-1982 30-JUN-1983


EM Navy Expeditionary Service Medal
25-NOV-1979 28-JAN-1980 Iran/Indian Ocean
(21 NOV 79 - 20 OCT 81)


SA Southwest Asia Service Medal
05-AUG-1990 04-NOV-1990


HS Humanitarian Service Medal
11-SEP-1979 12-SEP-1979 Boat People
(21 JUL 79 - 30 JUN 84)



Veterans are entitled to one replacement set of their medals.
To request medals, send a Standard Form 180, which can be obtainedfrom the
National Personnel Record Center web site (http://www.archives.gov),
to the Naval Liaison Office, National Personnel Records Center,
9700 Page Boulevard, St. Louis, Missouri 63132-5100.
Please write "Do not open in mailroom" on the outer envelope.
This information came from http://www.chinfo.navy.mil/navpalib/questions/awards.html

Jouett Spotlight
"Damn the torpedoes! Four bells! Captain Drayton go ahead! Jouett full speed!"
An exclamation by David Farragut, an officer in the Union navy
Rear Admiral James Edward Jouett (7 February 1826 – 30 September 1902) was an officer in the United States Navy during the Mexican-American
War and the American Civil War. His father was Matthew Harris Jouett, a notable painter, and his grandfather was Revolutionary War hero Jack Jouett.
Born near Lexington, Kentucky, Jouett was appointed Midshipman 10 September 1841. He served on the African coast in Decatur
with Matthew C. Perry and in John Adams during the Mexican War.

Civil War
At the beginning of the Civil War, Jouett was captured by Confederates at Pensacola, Florida but was soon parolled. He then joined the blockading
forces off Galveston, Texas, distinguishing himself during the night of 7 to 8 November 1861 in the capture and destruction of Confederate schooner
Royal Yacht. Jouett later commanded Montgomery and R. R. Cuyler on blockading duty and in September 1863 took command of Metacomet.
In the Battle of Mobile Bay, 5 August 1864, his ship was lashed to Admiral David Farragut's flagship Hartford as the gallant ships entered the bay.
Monitor Tecumseh was sunk by an underwater "torpedo", but the ships steamed
boldly on, inspired by Farragut's famous command: "Damn the torpedoes! Four bells! Captain Drayton go ahead! Jouett full speed!"
Metacomet was sent after two Confederate gunboats, and in a short chase Jouett riddled Gaines and captured Selma.

Post-Civil War and last years
Jouett had various commands ashore and afloat after the Civil War, taking command of the North Atlantic Squadron in 1884. In 1889 he
commanded a naval force which forced the opening of the isthmus of Panama, threatened by insurrection. Rear Admiral Jouett retired
in 1890 and lived for most of his remaining years at "The Anchorage," near Sandy Springs, Maryland.
Three ships in the United States Navy have been named USS Jouett for him.
This article includes text from the public domain Dictionary of American Naval Fighting Ships.

We are always looking for Artifacts and Memorabilia for the Association. All artifacts, memorabilia, etc. will be
maintained by the Association and will be available for display at all reunions.
Displays at previous reunion have "sparked' conversation and brought back memories to those that have attended.
All items will become the property of the Association unless arrangements are made for returning to donor.
Any one wanting to donate Artifacts to the Association please contact Terry George



Ships Statistics
Displacement: 7,900 t. (full load)

Length: 547' Beam: 54'9 Draft: 14'9

Speed: 30+ k.

Complement: 418

Armament: 1- 5"/54 Gun Mount; 2- 3"50 Rapid Fire Gun Mounts; 1 Terrier SAM launcher; ASROC; LAMPS helicopter


Class: BELKNAP

Nearly 335,000 man-days of production were required in building JOUETT. Over 750,000 repair parts were stored on board to permit all levels of maintenance while underway. The gas turbine, diesel and steam generators could produce sufficient electricity to light all the homes in a city the size of Tacoma. The evaporators had the capacity to distill over 24,000 gallons of water per day.

The third JOUETT(DLG-29) was laid down 25 September 1962 by Puget Sound Naval Shipyard, Bremerton, Wash.; launched 30 June 1964; sponsored by Mrs. S. J. Ervin, Jr., wife of the Senator from North Carolina; and commissioned 3 December 1966, Captain Robert S. Hayes in command.


Carrying the most modern antisubmarine detection and missile warfare gear, JOUETT joins the fleet as a ready defender of freedom. Her motto,"Eternal Vigilance," serves as a reminder of the ship's mission in war and peace. Upon completion of fitting out in February of 1967, JOUETT was assigned to Cruiser-Destroyer Force, U.S. Pacific Fleet, and operated out of her home Port, San Diego.


Reclassified as a guided missile cruiser, CG-29,on 30 June 1975, JOUETT was decommissioned and stricken from the Navy Register on 28 January 1994 at San Diego. Transferred 30 March the same year to the Maritime Administration, she was laid up at the Suisun Bay, CA. reserve.

K. Jack Bauer and Stephen S. Roberts, Register of Ships of the U.S. Navy, 1775-1990, p.215. Naval Institute Proceedings, May 1995, p.217,218,219.] Transcribed by Michael Hansen mhansen2@cox.net from the Dictionary of American Naval Fighting Ships, (1968) Vol. 3, pp.569-570.

Last Updated 7/2/2014