The red menu items require a USS Jouett Association Membership


This web site is dedicated to the Officers and Crews of the
United States Ships named Jouett - DD41/DD396/DLG29-CG29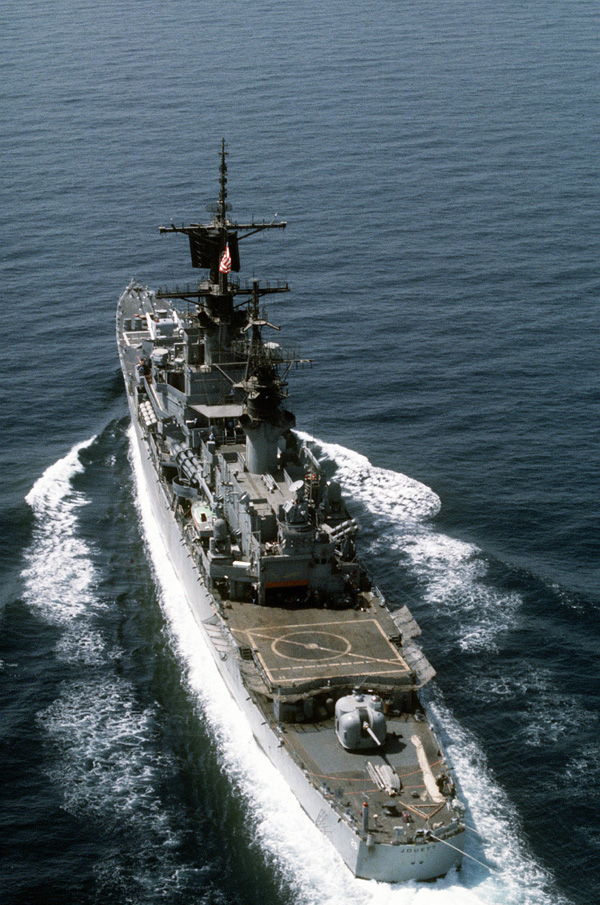 We won't be able to ship product from the Ships Store
for about the next three weeks. You can still place
your orders but there will be delayed shipping
4/6/2015

Updated the Memorial page
4/2/2015

Updated the rosters
3/10/2015

Dues are Due
We will be changing the password that allows access to
certain areas of the web site at the end of March
If you wish to continue to support the USS Jouett Association,
this web site, and have access to those areas your dues need to be current
If you have paid your dues and have not received
a username and password please let us know

The USS Jouett Reunion Committee is looking for a shipmate or group of shipmates that is
interested in hosting the 2018 reunion in the western part of the country.
Put together your ideas on accommodations, events, and fun things to do the area.
They don't have to be elaborate events just some things we can do together as a group.
Typically we have two or three days of events capping off the reunion with a banquet on Saturday night.
We need someone who can coordinate and get pricing for the events and transportation.
Work with and secure the hotel room rates, banquet, and hospitality room.
As you know this isn't our first reunion. Each of the Reunion Committee members has been very
involved in past reunions so you will have that experience available to help guide you.

If you are interested please send an email to one of the following Reunion
Committee members with your proposal or questions.
Terry George terryegeorge@hotmail.com

Ray Fair rayfur@centurytel.net

Herman Touchet tutzec1@cox.net

Larry Blaisdell Lardog203@aol.com





Please email your pictures to:
photos@ussjouett.com



Please welcome the following Shipmates to the
USS Jouett Roster
Last message posted by Jerry Cagle on April 4, 2015, 13:11:47


For information on how to join the
Association please visit our Membership page

USS Jouett Information Form

Association By-Laws



Rick Campbell is a great author who has supported
our Association by donating a copy of
The Trident Deception that was auctioned
off at our Annapolis auction.
His latest book Empire Rising
will be auctioned off at the reunion next year.
Thanks for the donations!